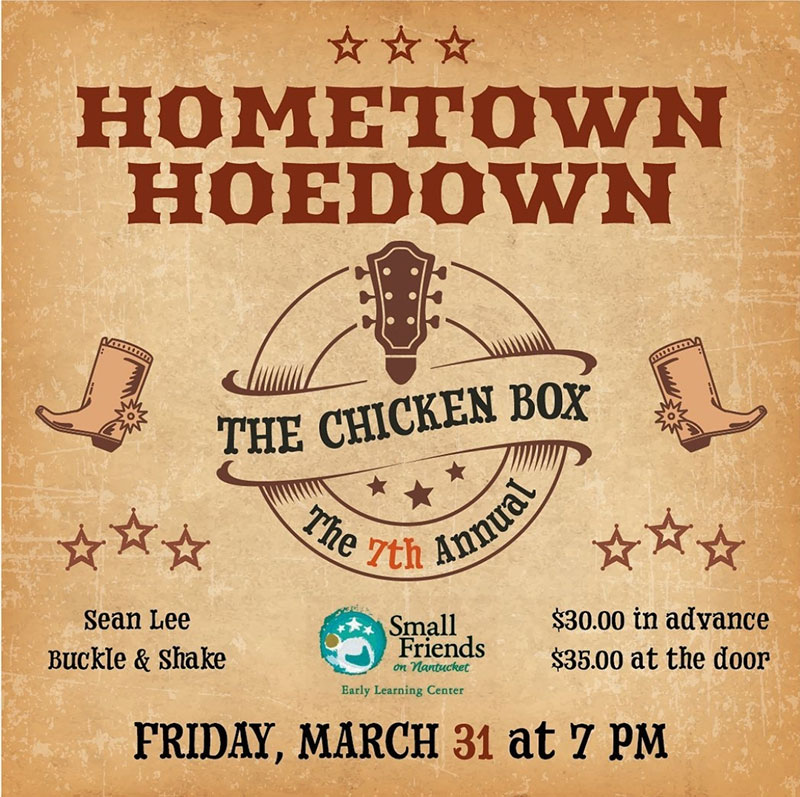 7th Annual Hometown Hoedown
Wine/Spirit Pull, Silent Auction, 50/50 Raffle, Signature Drink, Snick Snack Food Truck!
Sean Lee performs from 7 to 8pm and Buckle & Shake performs from 8 to 11pm. Held at the Chicken Box.  Tickets are $30 in advance & $35 at the door. To purchase tickets in advance call 508 228 6769 or email
Hoedown@smallfriendsnantucket.org
Proceeds benefit Small Friends.