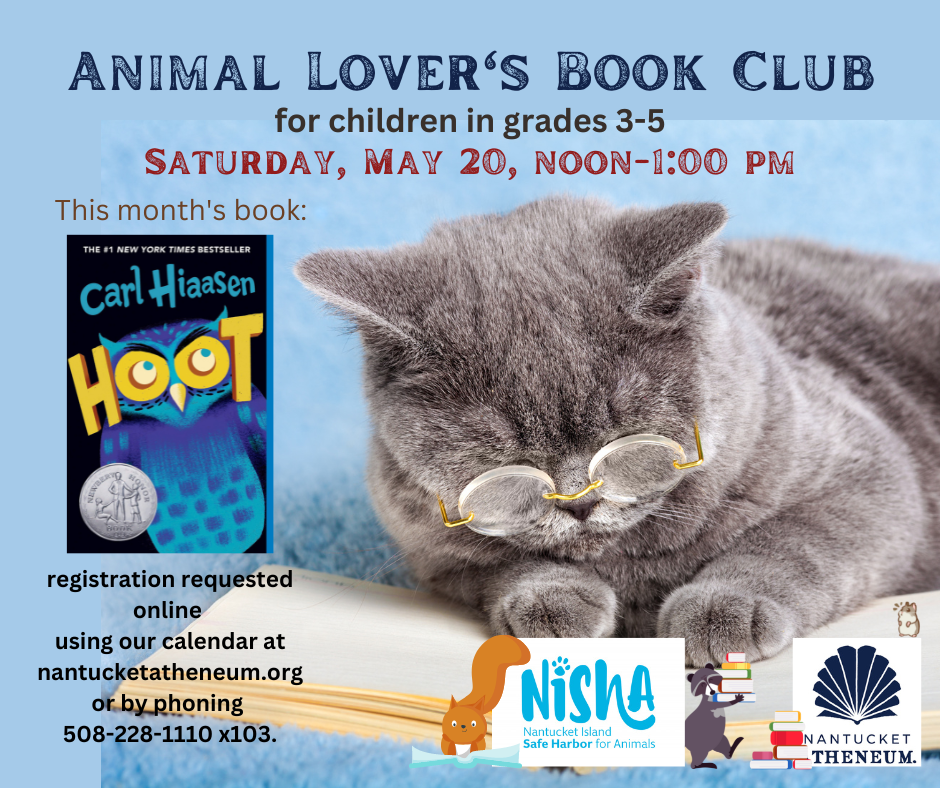 Animal Lover's Book Club with NiSHA's Susan Richards
Join Susan Richard's of NISHA (Nantucket Safe Harbor for Animals) for a fun filled book discussion group focused on our favorite furry friends.  We will chose a monthly animal-themed book that participants can read on their own to discuss at the meeting, along with animal related topics in general.  Plus we will have some of our pet therapy certified animals come in to "read" with the group.  The group is suitable for students in grades 3-5.
This month we'll be reading Hoot by Carl Hiaasen.  There are 31 copies in the CLAMS system.  Please phone 508-228-1110 ext. 103 to reserve your copy!