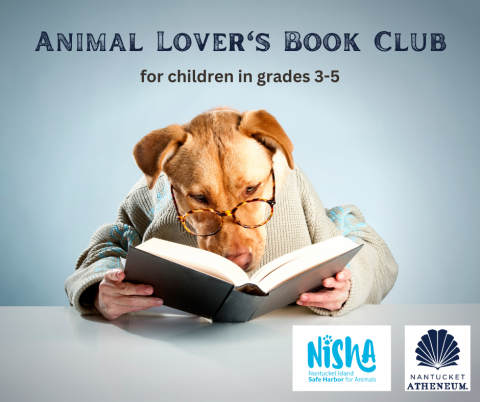 Animal Lover's Book Club with NiSHA's Susan Richards
Join Susan Richard's of NiSHA (Nantucket Safe Harbor for Animals) for a fun-filled book discussion group focused on our favorite furry friends.  We will choose a monthly animal-themed book that participants can read on their own to discuss at the meeting, along with animal-related topics in general.  Plus, we will have some of our pet therapy-certified animals come in to "read" with the group.  We'll have pizza and cider too!  The group is suitable for students in grades 3-5.
This month's book is Wishtree by Katherine Applegate.  There are 33 copies within the CLAMS network; stop by soon, and we'll order one for you!