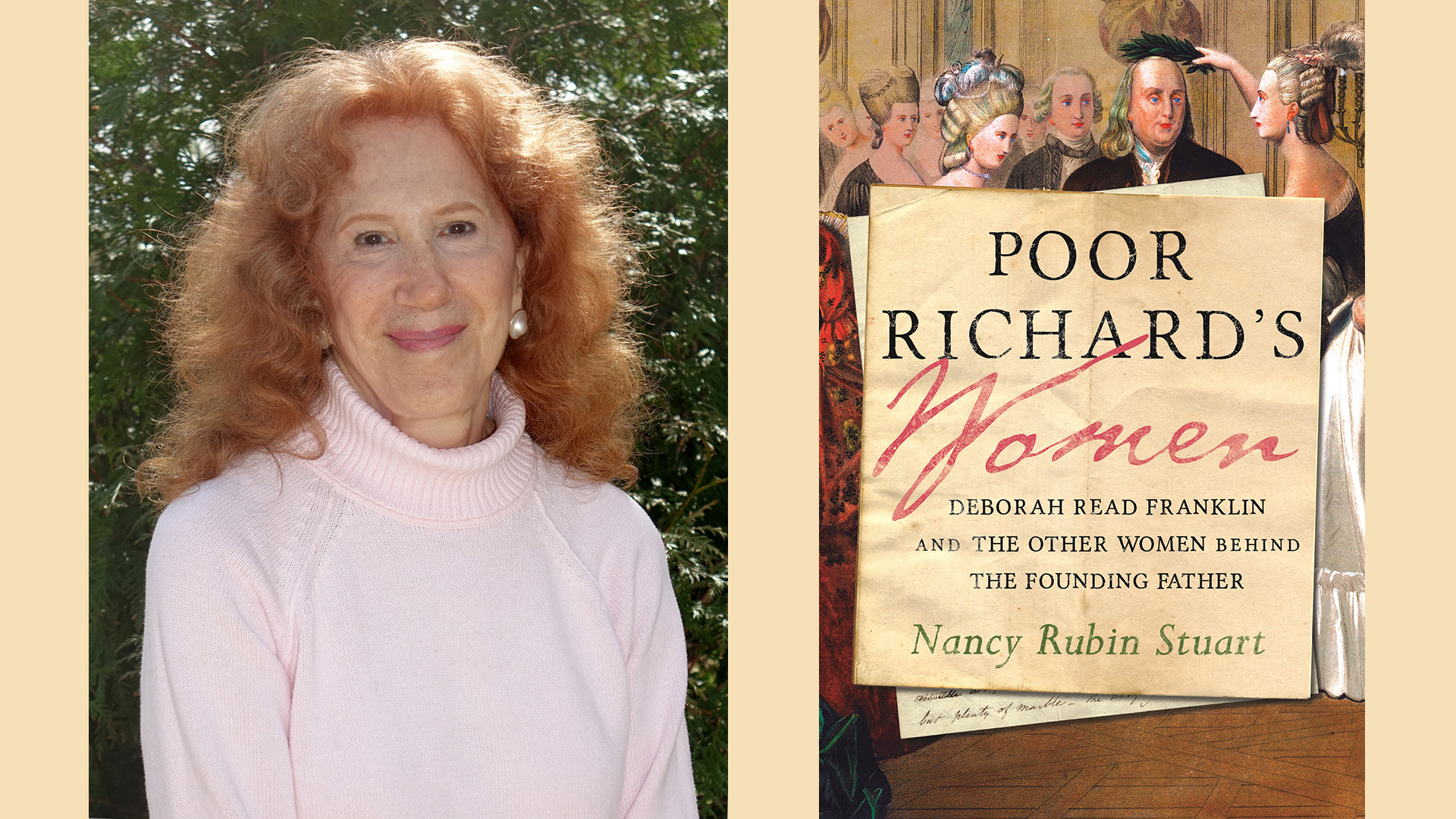 Author Talk: Nancy Rubin Stuart 'Poor Richard's Women'
A vivid portrait of the women who loved, nurtured, and defended America's famous scientist and founding father.
Everyone knows Benjamin Franklin—the thrifty inventor-statesman of the Revolutionary era—but not about his love life. Poor Richard's Women reveals the long-neglected voices of the women Ben loved and lost during his lifelong struggle between passion and prudence. The most prominent among them was Deborah Read Franklin, his common-law wife and partner for 44 years. Long dismissed by historians, she was an independent, politically savvy woman and devoted wife who raised their children, managed his finances, and fought off angry mobs at gunpoint while he traipsed about England. Weaving detailed historical research with emotional intensity and personal testimony, Nancy Rubin Stuart traces Deborah's life and those of Ben's other romantic attachments through their personal correspondence.
About the author:
Nancy Rubin Stuart is an award-winning author and journalist whose eight nonfiction books focus upon
women and social history. Her most recently published works include Defiant Brides: The Untold Story of
Two Revolutionary-Era Women and the Radical Men They Married and The Muse of the Revolution: The
Secret Pen of Mercy Otis Warren and the Founding of a Nation. A former journalist, Stuart has written
for the New York Times, Huffington Post, the New England Quarterly, and national magazines. She
serves as executive director of the Cape Cod Writers Center. Connect with her
at www.nancyrubinstuart.com.
Free admission. Mask required.