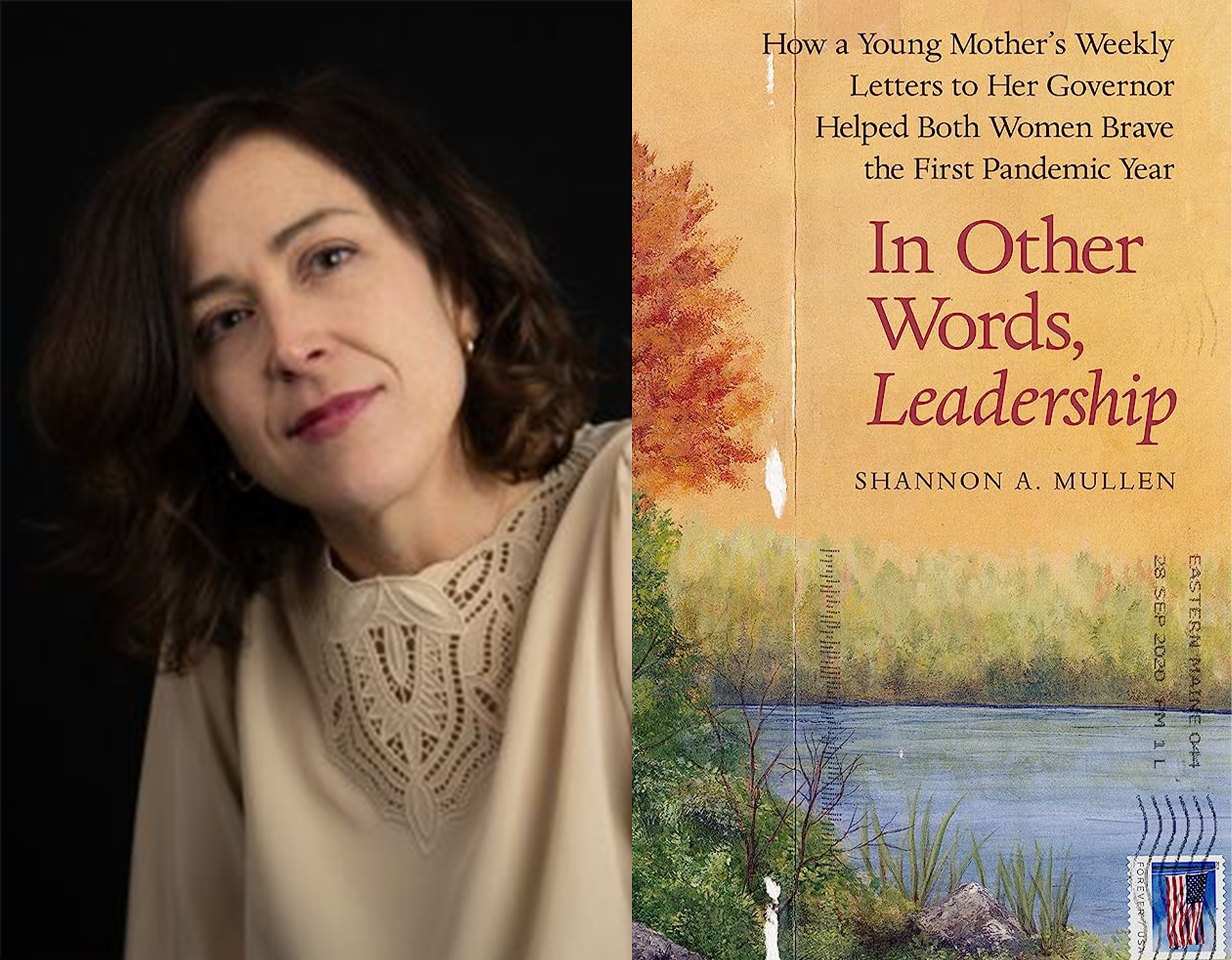 Author Talk: Shannon A. Mullen – "In Other Words, Leadership"
Shannon Mullen: 
Shannon A. Mullen is a journalist, author, screenwriter and film producer, playwright and podcast host. She grew up in the White Mountains and Lakes Region of New Hampshire and studied pre-veterinary medicine at UNH after interpreting her love of storytelling, inspired by James Herriot's books, as an inclination toward animal husbandry. She then earned a graduate degree in broadcast journalism at Boston University. Shannon went on to report for national programs on public radio for two decades, including Marketplace, Morning Edition and All Things Considered. Her print journalism has been published by The New Yorker and The Boston Globe Magazine, among other outlets. She is also developing multiple projects for the screen and stage through her production company Broad Reach.
Gov. Mills: 
Janet Trafton Mills is the 75th Governor of Maine and the first woman elected to that office. She was sworn in for her second consecutive term in January 2023 after winning re-election, having earned more votes than any previous Maine governor. She was also the first governor since 1970 to be elected with a majority of the vote, in her case for both terms. Under her leadership during the global COVID-19 pandemic Maine had one of the highest vaccination rates and lowest death rates in the US, as well as one of the strongest economic recoveries among the states. Governor Mills previously served as Maine's first female Attorney General and its first woman district attorney, as well as in the state's House of Representatives. She is step-mother to her late husband's five daughters and a grandmother of five.