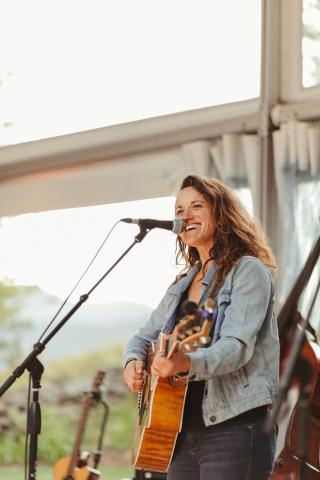 Concert: Singer Songwriter Jess Clemons
Jess Clemons' experience as a traveler, former island dweller, and small town girl have influenced her folksy homegrown musical style. Raised in Vermont, she attended music school in Nova Scotia where she was a side and front woman for various bands, touring around Canada in the summers. She called Nantucket home for a decade, working as a gardener & musician. After finding Baja in 2010 and subsequently the wind-loving community of Hood River, Jess now calls the Columbia River Gorge (Oregon) home. Playing guitar & piano on stages around the Northwest and in Baja in the winters, she has become known for her powerhouse vocals, intimate originals and tasteful covers of folks like Patty Griffin, Brandi Carlile and Lori Mckenna, all of whom she has been compared to. Coming out of the woodwork after a couple long yeasr of nearly no shows, Jess is excited to play for live audiences again this year!
Free admission. Masks required.