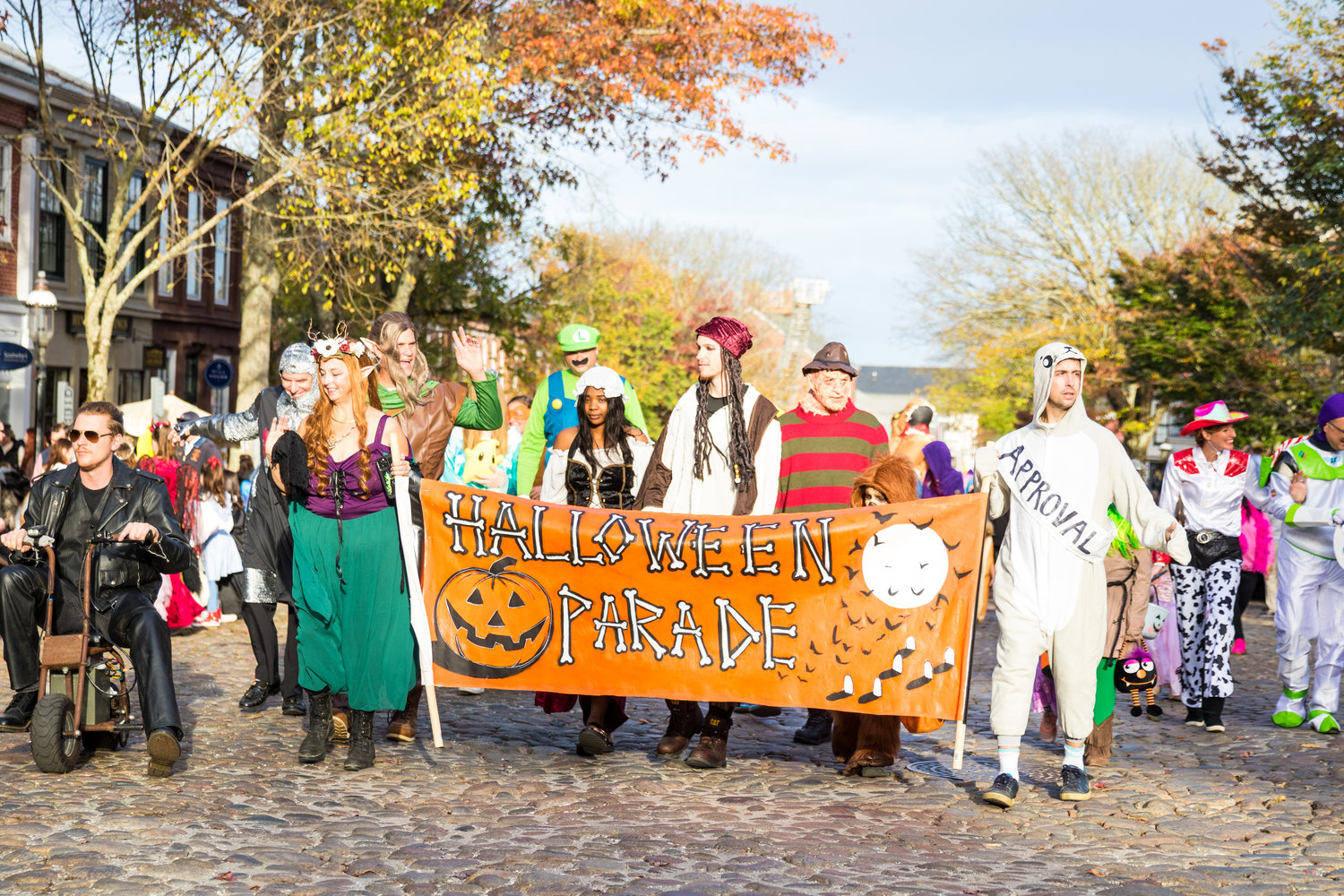 Downtown Halloween Celebration
Join the annual Halloween celebration and parade in the heart of Nantucket town. Costumed adults and children should arrive by 3:30 pm at the bottom of Main Street for the costume contest; the parade begins at 4 pm by the Lt Max Wagner Memorial Fountain at the base of Main Street.
After the Parade, the NHA welcomes families to come to the Whaling Museum, 13 Broad Street, from 4:30 to 6:30 pm for free spooky activities and more trick-or-treating.