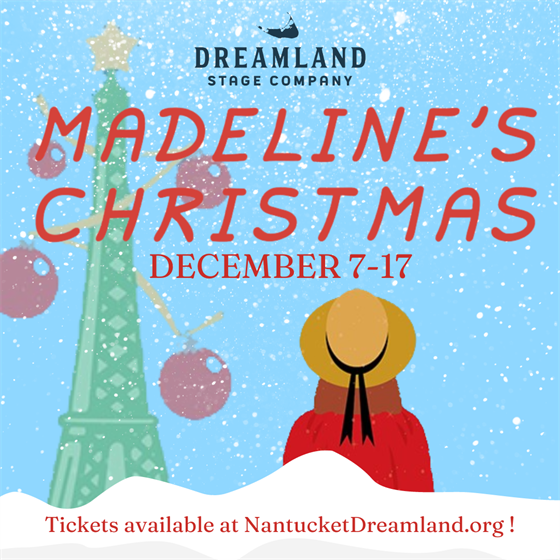 Dreamland Stage Company Presents Madeline's Christmas
In an old house in Paris that was covered with vines lived 12 little girls in two straight lines." So begins this delightful story of Madeline's Christmas!
The day begins like any other day. Miss Clavel takes the 12 little girls on their morning walk. They go to the zoo and then back to school for their French history lesson. Suddenly disaster strikes when everyone gets the flu! Everyone, that is, except for the ever-resilient Madeline. Saddened that they may not be able to go home for Christmas, the girls and Miss Clavel take to their beds.
But on Christmas Eve, the adventure begins when there is a knock at the front door. Expecting to see Santa, Madeline meets the rug merchant who has brought 12 very special rugs. He reminds Madeline that Christmas is the time of miracles and that these are not ordinary rugs! Soon everyone wakes up feeling healthy. The rug merchant shows them that they each have a magic carpet and that they can fly home to be with their families for Christmas!
After saying goodbye to the girls, Miss Clavel finds a present that the girls left for her befriends a little mouse, and counts her many blessings by singing "Everything Is Right Tonight." Before you know it, the girls fly back to the old house and are together again on New Year's Eve. They thank Madeline for taking care of them and making their Christmas so special!
General Public: $30 + $3 Service Fee
Dreamland Members: $25 (& No Service Fee)