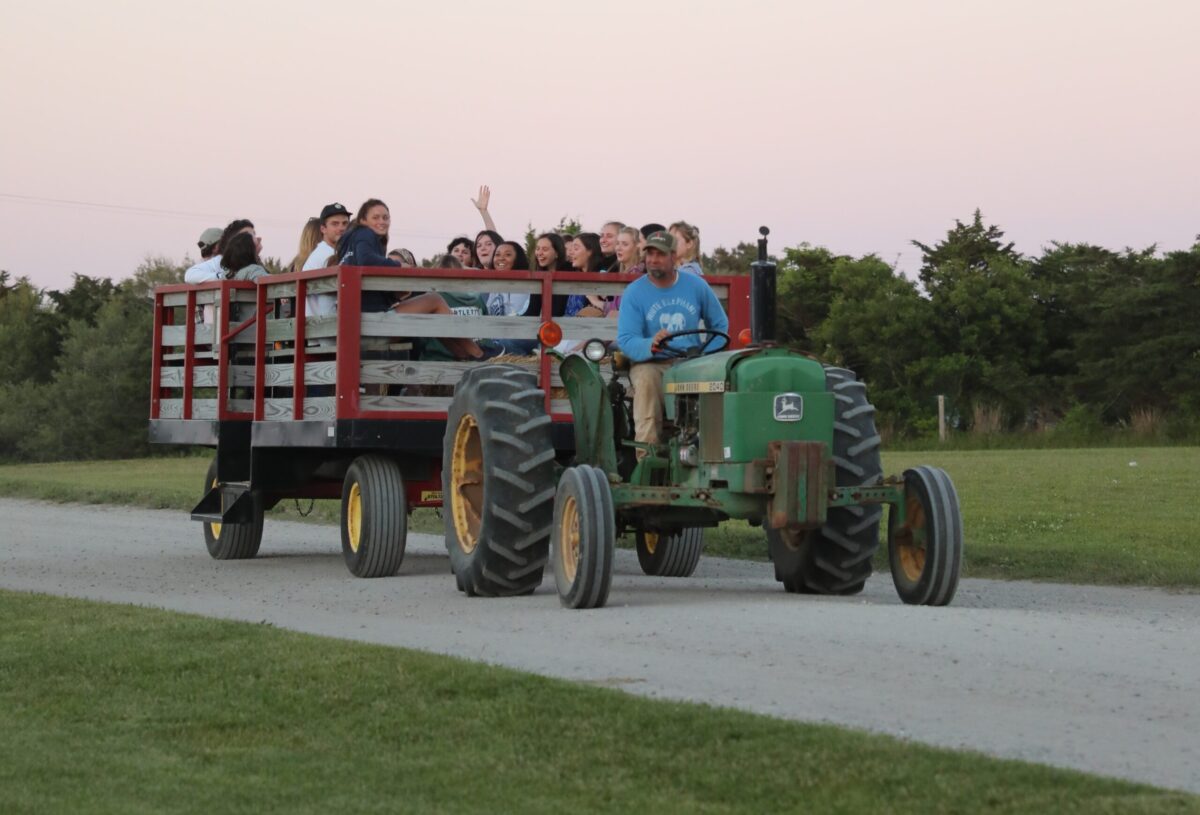 Farm & Field Hayride Tour
Learn about the history of Bartlett's Farm & their island farming practices while stopping at multiple points of interest along the way. This tour is lead by 6th generation head farmer, Dave Bartlett. All ages are welcome.
**This tour is not suitable for those allergic to bee stings. Due to uneven ground and the nature of our hay wagon, the tour is not suited for wheelchairs or children in strollers. Farms love the rain and we do too. Tours are rain or shine. In the event of extreme inclement weather, we reserve the right to cancel and offer a rain date at the convenience of both parties.
Reserve your seat and buy your tickets at https://bartlettsfarm.com/farm-tours/