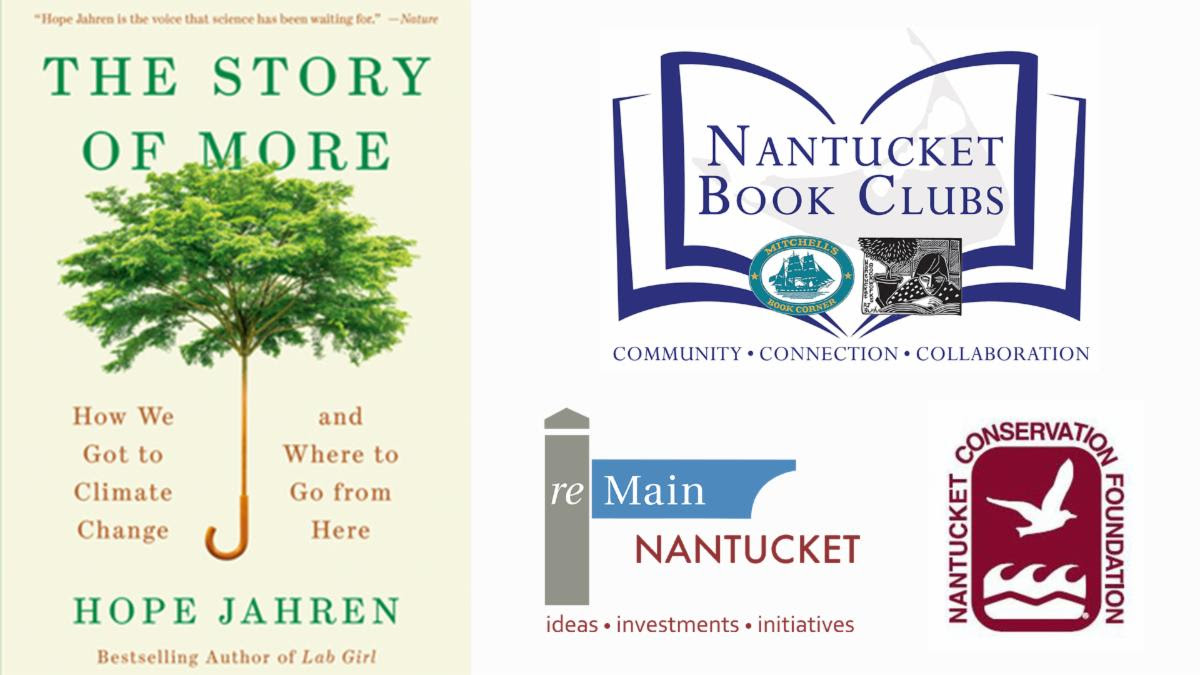 Free Book Discussion: "The Story of More"
Hope Jahren is an award-winning scientist, a brilliant writer, a passionate teacher and one of the seven billion people with whom we share this earth. In "The Story of More," she illuminates the link between human habits and our imperiled planet. In concise, highly readable chapters, she takes us through the science behind the key inventions—from electric power to large-scale farming to automobiles—that, even as they help us, release greenhouse gases into the atmosphere like never before. She explains the current and projected consequences of global warming—from superstorms to rising sea levels—and the actions that we all can take to fight back. At once an explainer on the mechanisms of global change and a lively, personal narrative given to us in Jahren's inimitable voice, "The Story of More" is the essential pocket primer on climate change that will leave an indelible impact on everyone who reads it.
This event is part of the Nantucket Book Partners newest initiative, Nantucket Book Clubs.