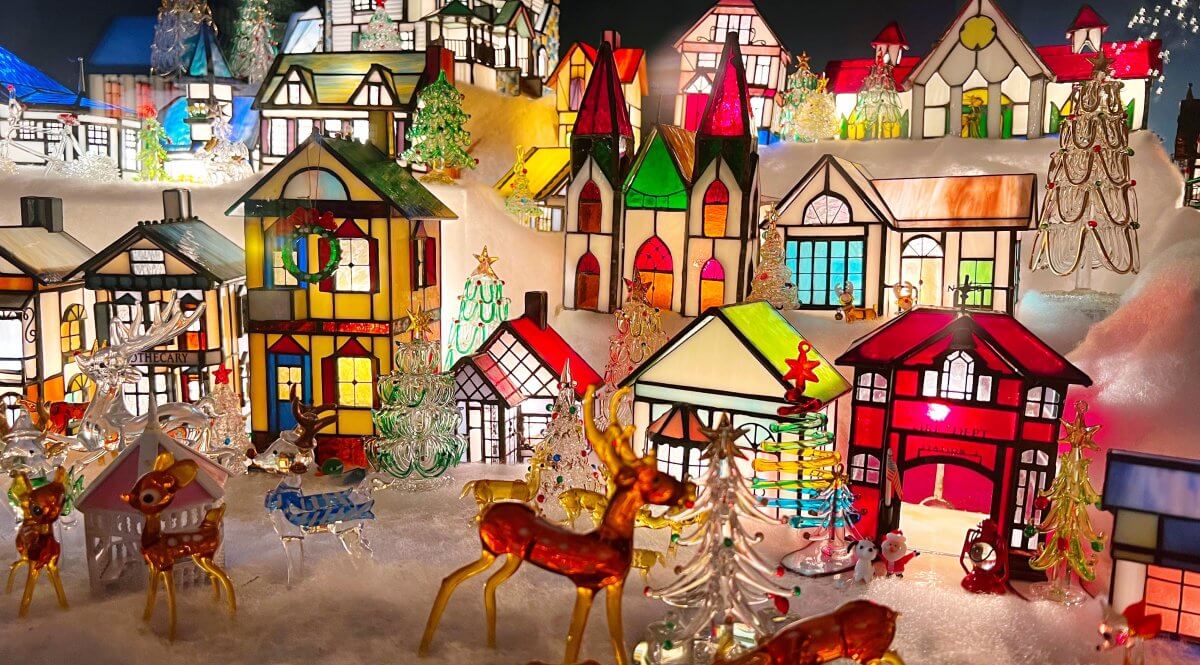 Home for the Holidays
The Nantucket Historical Association is pleased to announce the return of Home For The Holidays, featuring over 350 illuminated stained-glass houses and churches augmented with thousands of pieces of hand-made lampwork including glass animals, trees, sleighs, and bicycles, to name a few. This enchanting glass village was amassed by collectors Annalise and Tom Nelson. "Stained-Glass" generally refers to combining various shapes of already colored glass with (traditionally) lead strips. The lead strips hold the glass pieces together, which are supported by a rigid frame. Some stained-glass houses were made commercially; others were made individually by American and European artists.
These pieces were labor intensive, taking over 20 hours to complete a single house.