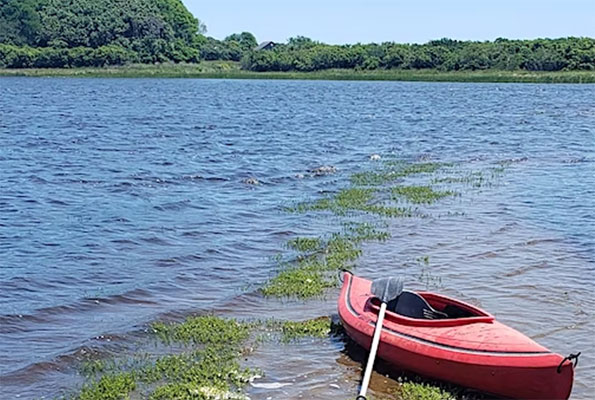 Kayaking the Great Ponds of Nantucket
Join the Nantucket Waterkeeper RJ Turcotte along with Linda Loring's Director of Research and Education, Dr. Sarah Bois, and Naturalist Educator and Program Manager, Seth Engelbourg for a 2-hour educational tour of one of Nantucket's great ponds – Long Pond.
Explore first-hand the incredible biodiversity of Nantucket's unique Great Ponds, discuss water quality issues that face our island's water resources, and find out how you can help protect and preserve these special ponds!
Participants will gain a greater understanding of our island's water resources and great pond systems and enjoy a fun and educational morning on the water. Kayaks and lifejackets will be provided. Participants should wear weather-appropriate attire, with hat, sunglasses, sunscreen and insect repellant.