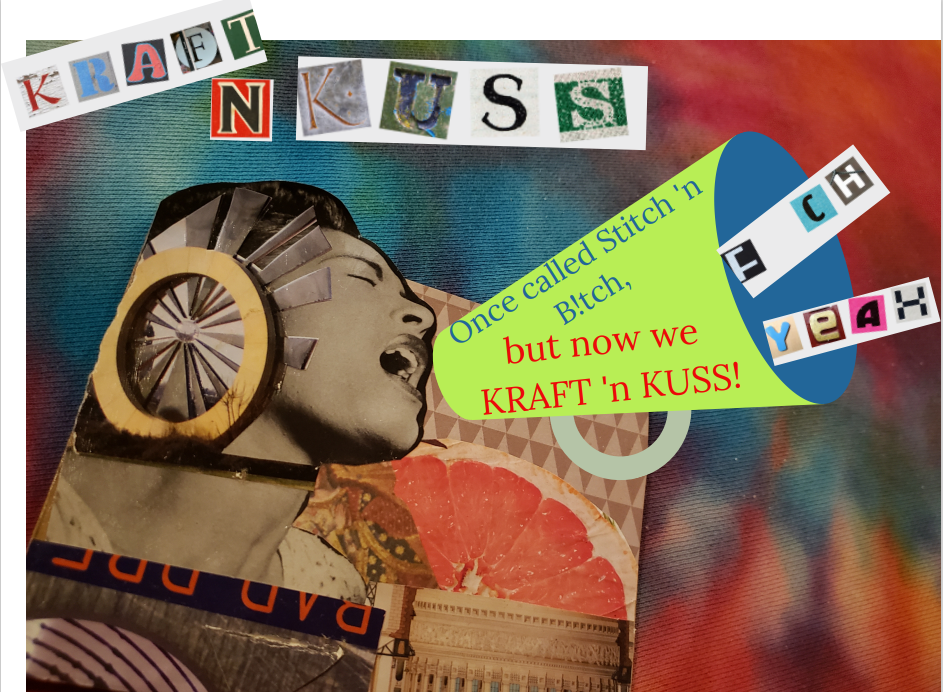 Kraft n' Kuss (18+)
Come join us for a dry & social craft class to make and vent in a safe space.
Learn about the evolution from collage to postcards and on to zines. The Zine Class…what is and how to make a zine. To start, bring materials to tell a story. Pictures, 2-D items- newspaper clippings, ticket stubs, maps, and craft materials may help you with your zine…Need more? We will have glue and scissors and images to cut out. Please come to Kraft and Kuss!
Bring your own stamps and any photos or images you want to use & be okay with cussing! 
This is a strictly 18+ event (unless you wish to bring a baby that can't talk yet, that's okay)