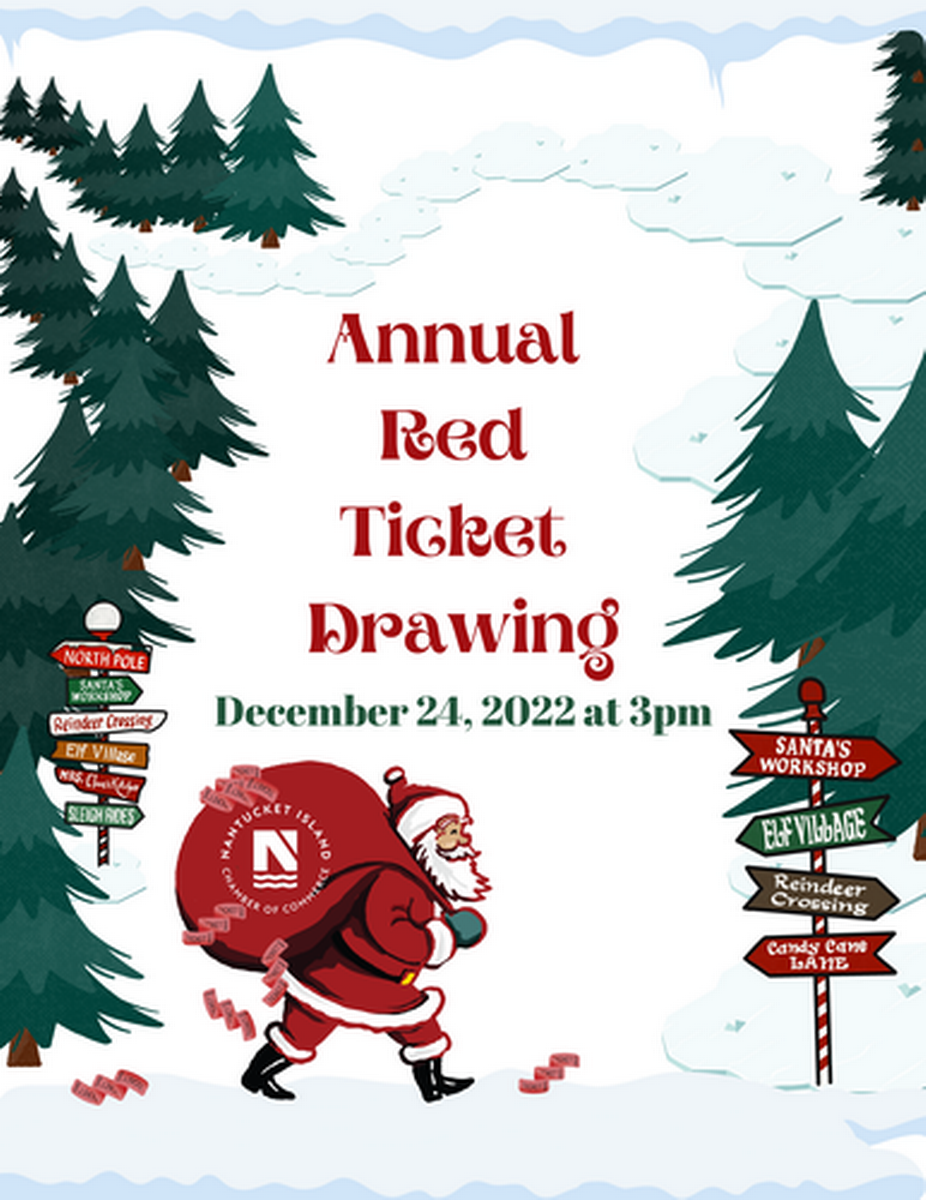 Nantucket Red Ticket Drawing
Join Nantucket Chamber for their annual Red Ticket Drawing! This community adored event will take place Christmas Eve, December 24th, 3:00 pm at the top of Main Street.
Customers are given two tickets for every $25 spent at the time of purchase.
Five lucky winners of $1,000 and one extra-lucky winner of $5,000 will be chosen at random from the multitude of tickets filling the enormous bed of a Don Allen Ford truck parked outside the Pacific Bank at the head of Main Street.
For more information go to: https://www.nantucketchamber.org/red-tickets