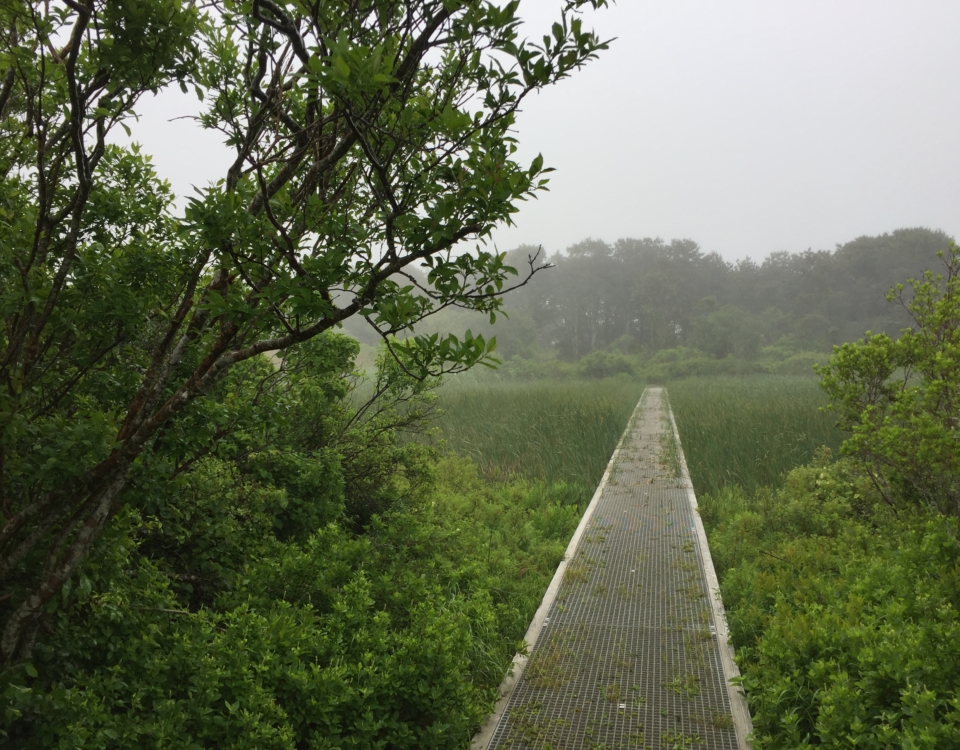 Nantucket Walkabout – Gardner Farm
Formerly a vegetable farm along the east of side of Hummock Pond, the Land Bank's Gardner Farm property runs along Hummock Pond, a glacial meltwater river bed that once ran roughly 75 miles south out to the edge of the continental shelf. Now closed off to the ocean and filled with slightly brackish water — the Town of Nantucket opens the pond to the ocean twice a year — the pond is home to painted and snapping turtles, one to two pairs of nesting ospreys and scores of mute swans.
The area is within Nantucket's oldest outwash plain of sandplain grasslands and contains pitch pine forests and a cattail-choked inlet over which a small walkway passes. This is one of the shorter hikes Nantucket Walkabout leads and is close to Cisco Beach and Cisco Brewery.