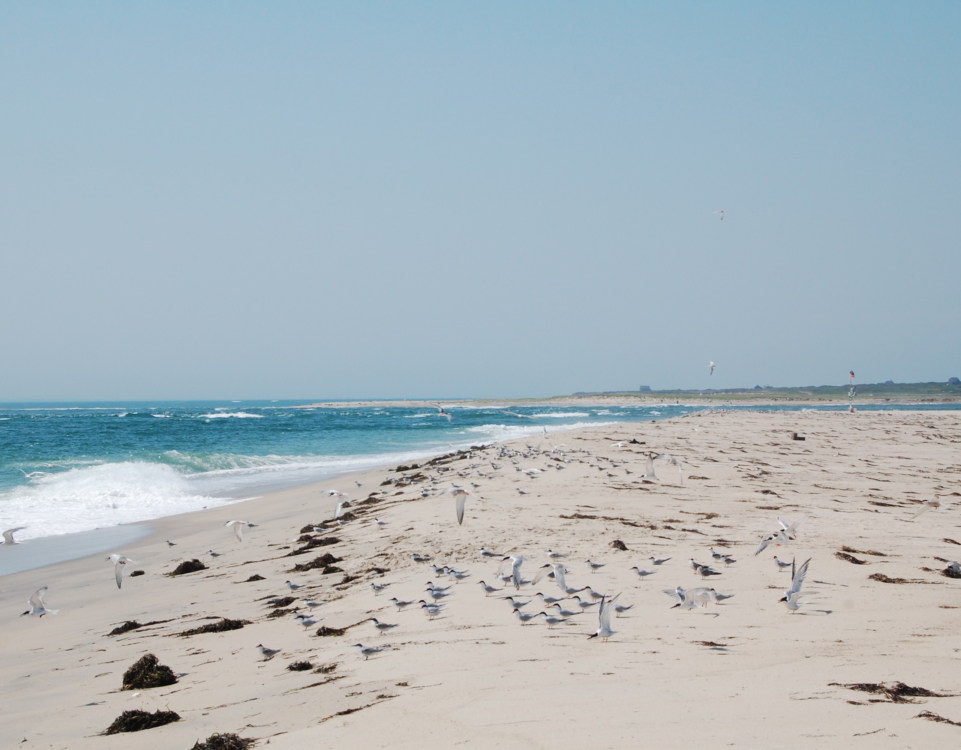 Nantucket Walkabout – Smith's Point
Smith's Point is a treat whenever you can get out there. Jutting out into the channel between Madaket Harbor and Tuckernuck Island, Smith's Point alternates between including Esther's Island, so named when Hurricane Esther in September 1961 cleaved off half of Smith's Point from the rest of Nantucket. Although we islanders still refer to Esther's Island as Smith's Point, this temporary island has separated and reconnected to Nantucket several times over the centuries. Smith's Point, Nantucket's westernmost sand extremity is a great hike to see gray seals during the winter, see nesting piping plovers, least terns and American oystercatchers during the summer and catch a glimpse of Tuckernuck Island.
This is the longest hike Nantucket Walkabout does. For the full hike out and back, allow at least 90 minutes of trail time not counting getting to and from the trailhead. The hike can be longer or shorter depending on the group's time constraints.