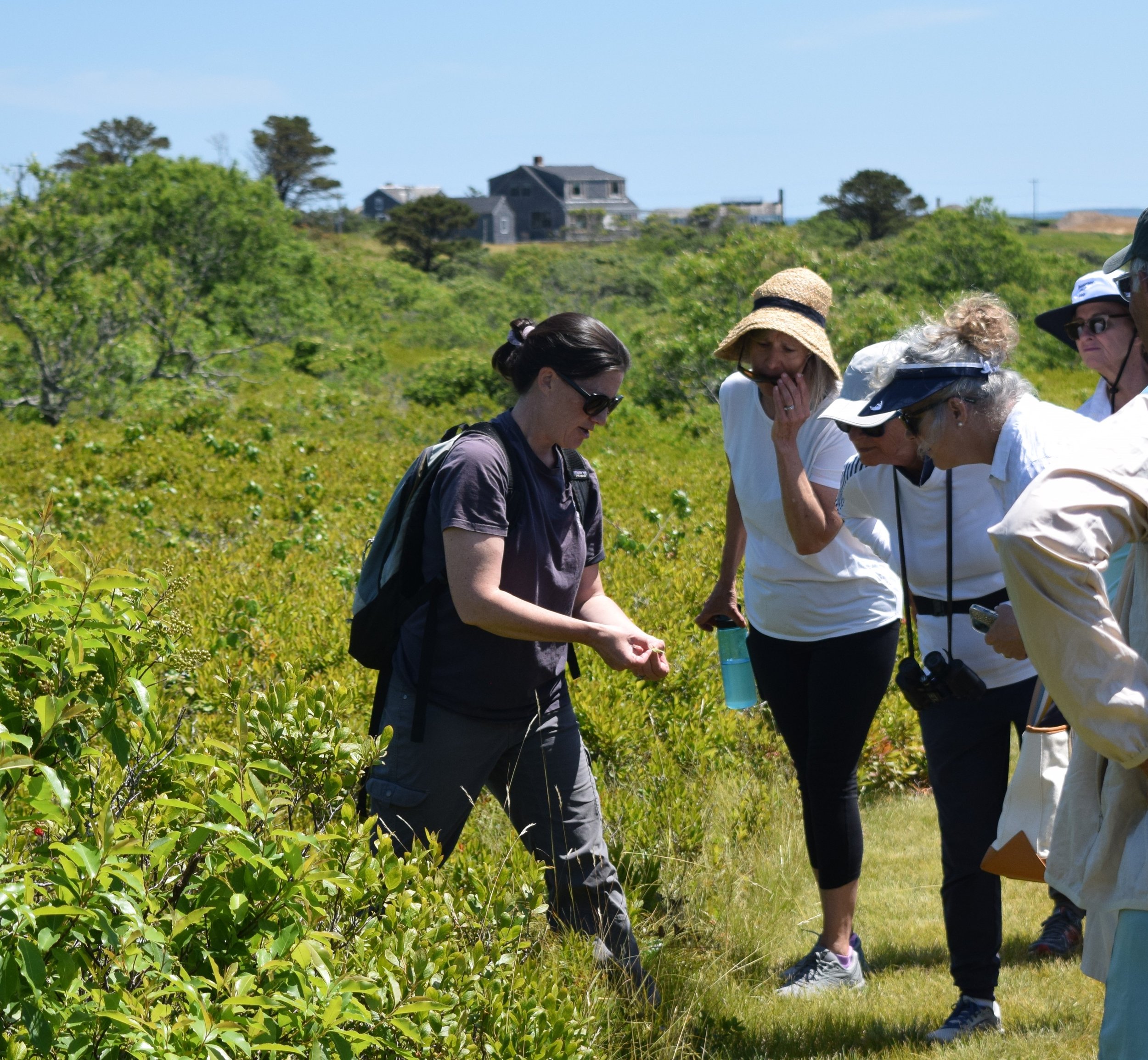 Nature Rambles
There is deep joy in wandering the landscape, guided only by our attention. Nature Rambles are an opportunity to reconnect with this practice.
Join us as we "Ramble" along gently rolling trails, exploring sandplain grasslands and coastal heathlands with views of Long Pond and Nantucket Sound.
On a Ramble, we look up, down, and all around to see what's blooming, budding, flying, and crawling around the property.
Each outing is unique and loosely guided by what nature offers that particular morning- caterpillars, wildflowers, birds, and maybe even mammal tracks in the sand! Come by to see what's out and about in nature.
Our staff will also share the history of the LLNF property, current research projects, and management efforts. Bring your nature questions- discussion is encouraged.
Rambles are free and open to all!