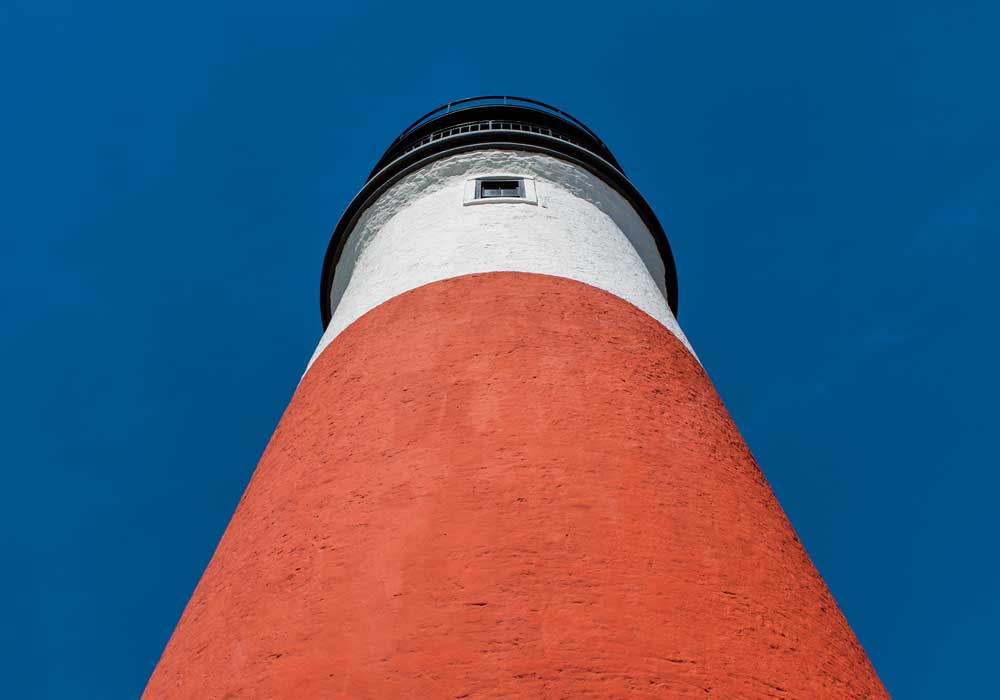 Summer Lighthouse Open Day at Sankaty Light
Sankaty Head Lighthouse is a beloved Nantucket icon, and for a few hours today it is open to the public to climb the steps and enjoy an unparalleled view. The line to enter the lighthouse can grow long, please be patient. Remain within the boundaries of the fences: "If the poison ivy doesn't get you, the drop will."  All dogs must be on leashes. Parking at the site is very limited.
Thanks to the generosity of our donors, the care of  the 'Sconset Trust board of trustees, and the dedication of volunteers, government officials, and island businesses, the 7-acre site where Sankaty Lighthouse is located is available for public visits from dawn until dusk. The lighthouse is only open for tours on Open Days: all other days, access into the lighthouse is not permitted. The 'Sconset Trust maintains the lighthouse.