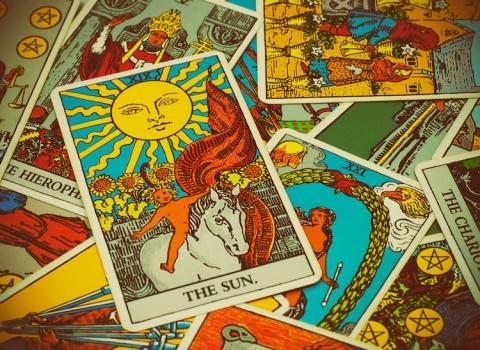 Tarot Class with Suzanne Keating
Are you knew to Tarot, or have you been dabbling with your own deck for a while? If you want to explore the cards, their symbolism, and how to use them, come join Suzanne Keating and other students of this illustrious art of esoteric interpretation, as we dive into the symbolism of various decks and play with it's significance in our lives.
The Rider-Waite-Smith deck is perhaps the most commonly known modern Tarot Deck, richly illustrated by the brilliant painter Pamela Colman Smith, commissioned by Arthur E. Waite, and published by Rider. Modern tarot stems from the late nineteenth and early twentieth centuries, but it's roots date back to at least the 1440's and 1450's in Italy as seen in the Visconti-Sforza tarot deck of that period.
Bring your own deck of Tarot cards & a notebook or journal. You MUST register each week that you plan to attend.