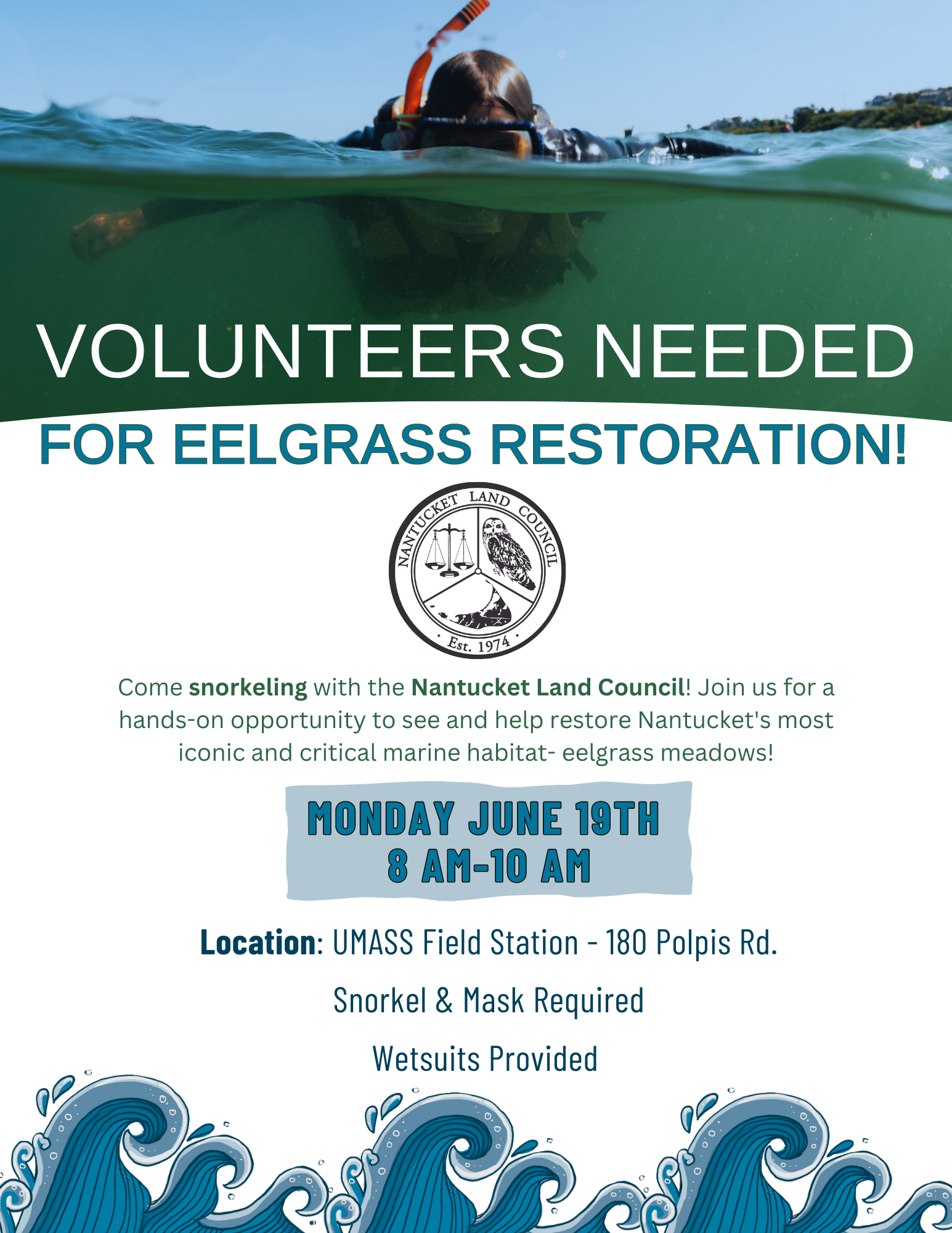 Volunteers Needed for Eelgrass Restoration!
Join us on Monday, June 19th, at 180 Polpis Road (UMASS Field Station) for a hands-on opportunity to see and help restore Nantucket's iconic and critical marine habitat- eelgrass meadows! The eelgrass plants are flowering and producing seeds this time of year, so we'll be snorkeling during low tide to collect seeds for our restoration site north of Bass Point.
These seeds will help populate an area that has lost eelgrass over the past decade, germinating in the fall and taking hold over the winter. In the spring, the young eelgrass shoots will provide a habitat for scallops, crabs, and fish while improving water quality and our island's natural coastal resilience.
Training and rental of wetsuits provided
Mask/snorkel required  (fins are optional but nice!)
Time: 8:00 AM – 10 AM
Location: UMASS Field Station – 180 Polpis Road