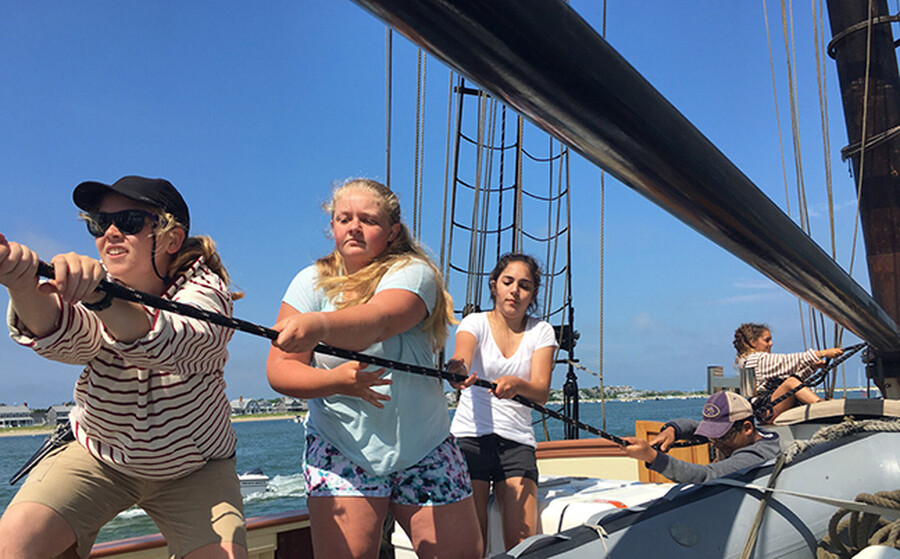 Youth Adventure Sail Aboard the Tall Ship Lynx
New in 2023! Egan Maritime is pleased to offer an additional, more in-depth sailing experience aboard Tall Ship Lynx. The Tall Ship Adventure Sails are day-long expeditions for young adults. Sailors will board the ship in the morning and take on the role of the crew for a sailing tour that offers in-depth, traditional tall ship sailing skills.
On a trip of this length, student mariners learn all the ship's parts and work directly with professional sailors to gain foundational skills in marlinspike seamanship and build their teamwork and leadership skills.
Ages 12-17*
Lunch and Launch fees included.
EMI Members $35, Non-Members $45.
*If your child is interested but not 12 years old quite yet, please email kfalck@eganmaritime.org