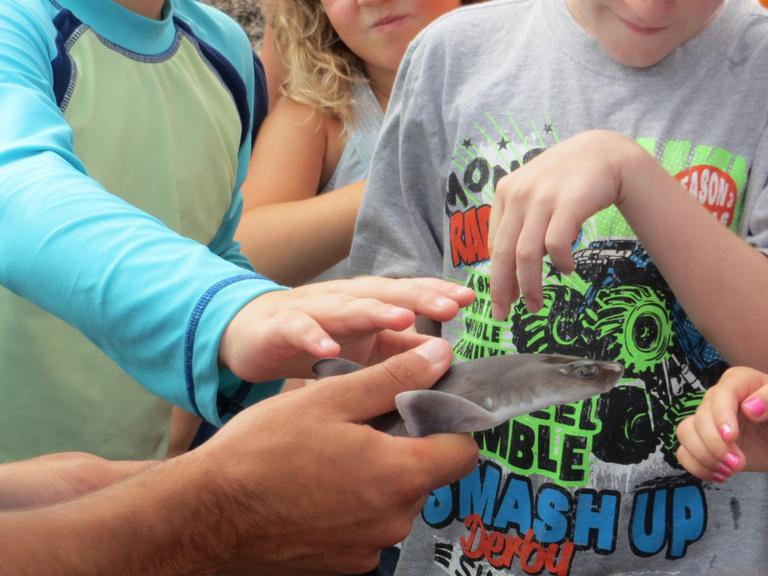 Aquarium Release Day
Join us at the Maria Mitchell Association (MMA) Aquarium for our popular end of season Annual Release Day!
Each summer, the Maria Mitchell Association Aquarium's Director, Jack Dubinsky and his team of dedicated interns and volunteers, explore the shores of Nantucket and collect an assortment of marine life to feature at our popular Washington Street Aquarium.
The MMA Aquarium is dedicated to educating the public on the importance of biodiversity in our unique marine ecosystems found here on Nantucket. MMA Staff snorkel, seine, and beachcomb to find over 100 different marine animals to learn about and care for throughout the season. These marine animals represent roughly 70 different species collected by our staff in tandem with local fishermen.
When the Aquarium closes at the end of each summer season, the MMA staff host our annual Release Day event to say goodbye to our marine friends, thank them for their lessons and safely return them to their ocean home until we encounter them again. Please use our registration link to make morning check-in faster.
This event is FREE to the public and is a great opportunity to learn about the marine animals of Nantucket. Come join us!