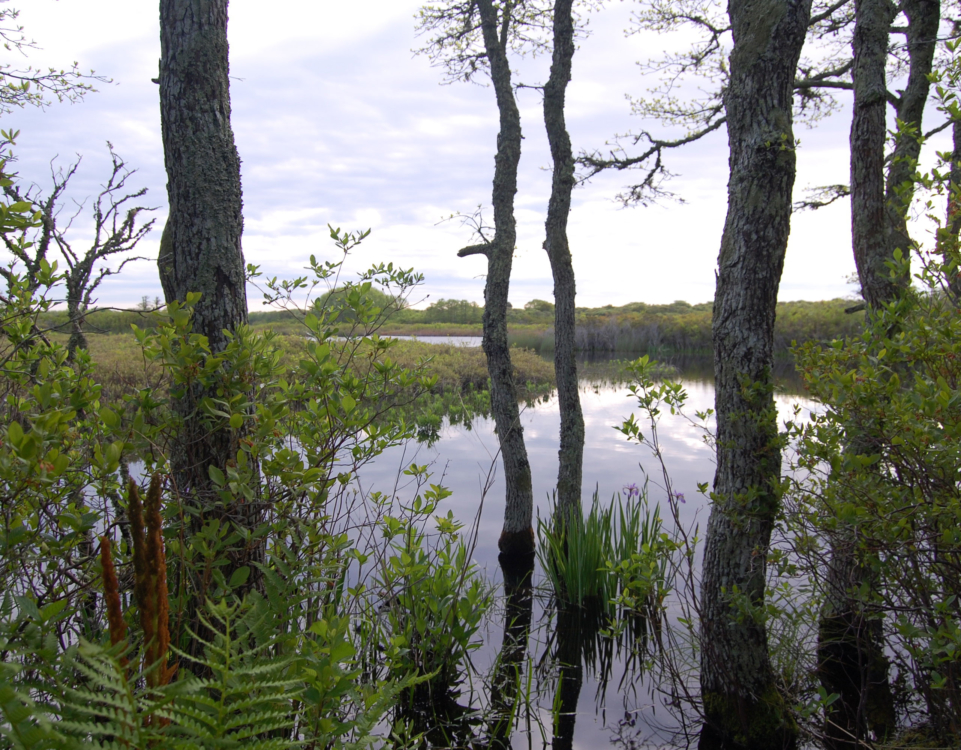 Nantucket Walkabout – Stump Swamp/Norwood Farm
Two island ecosystems, a shrub swamp wetland and island moors dotted with kettle holes makes for fascinating hike through a section of the island molded by 500 feet of ice bearing down on it 21,000 years ago. A trail meanders along the edge of the Stump Swamp offering views of water and the birds that reside here. Connecting with Almanac Pond Road, the trail continues past Almanac Pond, a kettle hole itself, and over into the Nantucket Islands Land Bank's portion of Norwood Farm, the result of a joint purchase of 207 acres with the Nantucket Conservation Foundation.
Norwood Farm is a unique mashup of much of the island's terrain including forest, upland meadows, small ponds, a former cranberry bog and one of the island's true flowing streams. This dual property hike can last 90-120 minutes depending on the group's interest in seeing more or less of the area.