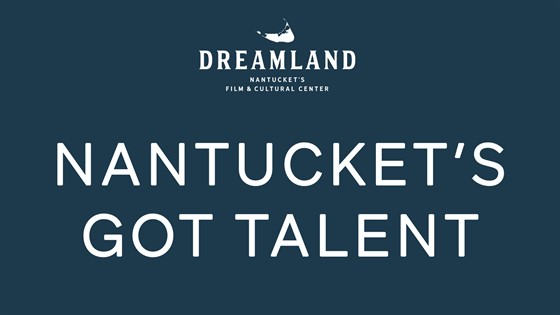 Nantucket's Got Talent 2022
After a temporary hiatus due to Covid, The Dreamland is pleased to announce the return of Nantucket's Got Talent!
Nantucket's Got Talent 2022, a one-night performance program to include the myriad talents of those living on Nantucket year-round. This special event has been rescheduled to Saturday, June 18th at 6:00 p.m. in The Dreamland's Main Theater
A true variety show in vein of the popular television programs like "America's Got Talent" on NBC, participants are encouraged to audition with song, dance, acrobatics, magic and more. In the cold and relatively quiet winter months, The Dreamland hopes Nantucket schools, churches, choirs, families and friends will participate before a packed audience of supporters to win significant cash prizes for first, second and third place contestants.
To audition, please email: josh@nantucketdreamland with your talent and contact information.