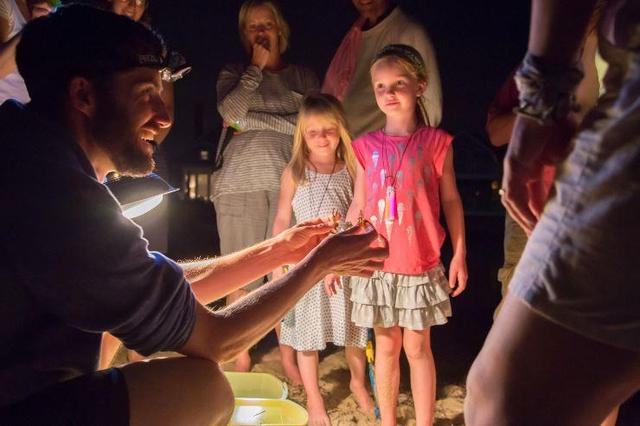 Nighttime Marine Ecology Field trip
Nantucket Harbor teems with exciting marine life at night that is not visible in the day. Join our aquarium staff to learn about the fish, squid, crabs, and other creatures that come out to feed, at night, in the shallow harbor waters.
This program is designed to be interesting for adults and children ages 10 and older. Nighttime Marine Ecology meets at the Maria Mitchell Aquarium at 28 Washington Street, Nantucket MA. All registered children must be accompanied by a registered adult to participate in this program. Pre-registration is required for this nighttime program. Registration closes at 4pm on the day of the program.
Flashlights or headlamps will be provided, but it is recommended that you bring your own lighting.
Cost Per Participant: $30
Members receive %10 off