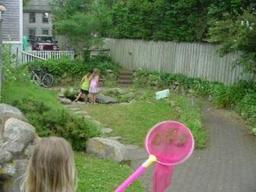 Pond Ecology Workshop
Join MMA Staff as we explore the diversity and ecology of Nantucket's freshwater habitats at the MMA Research Center! We will use microscopes to identify and explore more than 15 types of organisms including insect larvae, crustaceans, rotifers, algae and more! You will learn how to collect water samples, create microscope slides, and use compound microscopes. Feel free to bring a water sample of your own to see what critters live in ponds near you!
This program meets at the MMA Research Center at 2 Vestal St. This program is recommended for ages 12 and up. At least one adult must sign up with children.