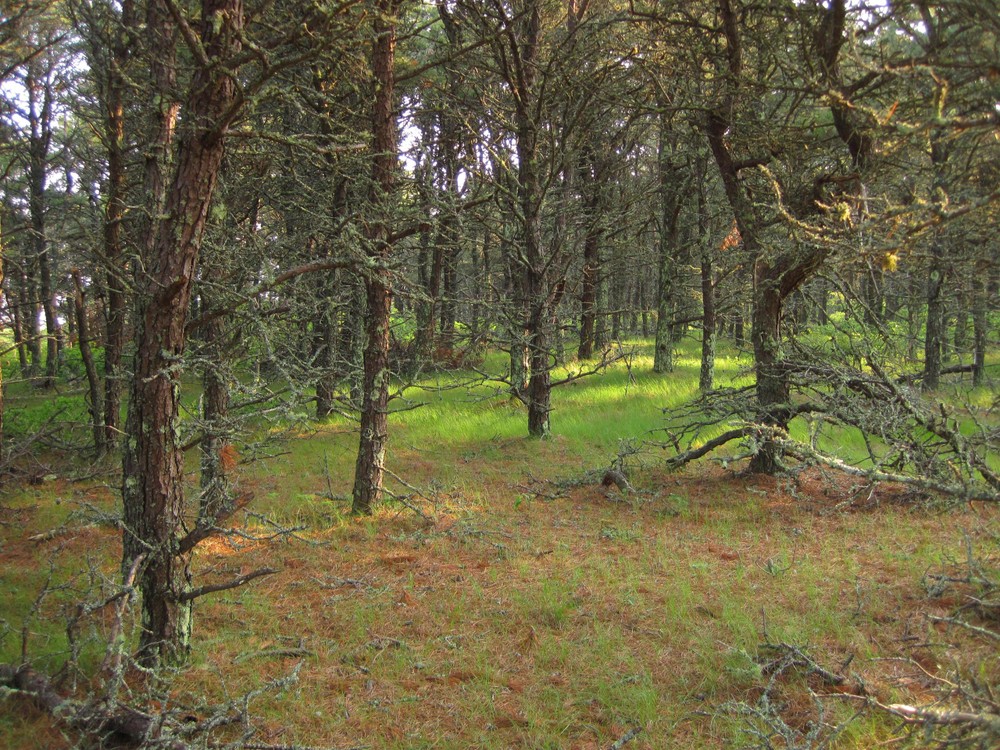 Nantucket Walkabout – Gardner Farm-Lost Farm Loop
Gardner Farm and Lost Farm sit stacked one former farming property on top of the other along the eastern shore of Hummock Pond walking distance from Hummock Pond Road. The Gardner Farm Preserve, as it's formally called by its owner, the Nantucket Islands Land Bank, to the south and immediately north abutting this magnificent network of trails, the Lost Farm Sanctuary owned by the Massachusetts Audubon Society.
We guide separate loop hikes on both of these properties for those who want the singular experience of walking one property or the other while not covering too much ground. For those who want a longer hike, Nantucket Walkabout is also guiding a loop hike connecting Gardner and Lost farms. This affords the hiker(s) with more time to really get the lay of this former farmland and see how it's gone wild.
This is area is a study in plant succession on globally threatened habitat known as sandplain grasslands. Although both former vegetable farms are well past the expression "gone to seed" and now dominated by the ubiquitous pitch pines, their groves and small forests are broken up by meadows of wildflowers, a maze of trails and the reed-lined shore of Hummock Pond to which there are several access points along the way. An active osprey nest is visible close to one of them.
Great views of the pond abound. The pine forest on Lost Farm is ideal shade in the summer with cool southwest winds blowing in over the pond. During the colder, windier months of the year, the pines are a welcome refuge to walk through.